Funeral At Sea Services
Dear Patrick,
I do hope your rotator cuff has healed and you can go back to playing your guitar. We would have loved to hear you play at sea...how special is that! Thankfully, Sean was able to solve my problem by assuring the play list I had hoped to play connected to your equipment and saved the day. My equipment was left in the ca mistakenly and realized it just as we pulled offshore. Every part of the celebration of life Keith was uniquely special and oh so beautiful. The set up with your roses and our extra flowers was so perfect. The glo of the ashes in the water was dreamlike. Of course it was initially difficult to say good bye but comforting knowing Keith is now part of the ocean. Waves coming to shore now have a new meaning. Thank you so very much Patrick and Sean for creating such a glorious and dignified celebration of life for Keith and Kristi especially. All of us onboard were very much moved we shared on your yacht 'Orion'. Thank you for your professionalism and thoughtfulness ton create an unforgettable afternoon with respect to Keith and Kristi and our friends bound together with mutual love.
Sincerely, ~Nancy
[
More Reviews >>
]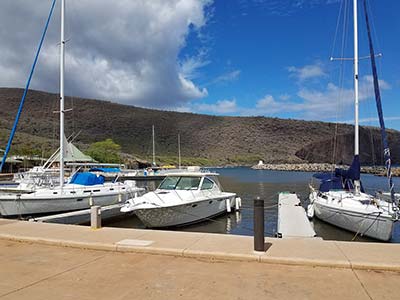 Scattering a loved one's ashes over water is a beautiful and kind tribute to them. Some people have a deep connection with the ocean and expressly mention it in their wills. In some cases, the surviving relatives believe it is a good way for everyone to gather for the final memorial service. The Angel's Ashes provides dignified and personal military burial services. We recognize that everyone has unique needs. Thus, we provide a variety of services based on your faith. Angels Ashes organizes notable ocean burials for customers in Huntington Beach, California. We have been designated as a public benefit, charitable, non-profit trust organization. We are USCG-certified as a legal chartered service and have a State of California licensing to do at-sea scattering-of-ashes, making us the safest vessel you may board. We are the only company that handles every part of a burial at sea for the convenience of our clients. We can satisfy your request regardless of which day of the week you must travel for services.
Burials At Sea
When the family of a deceased veteran attends a memorial ceremony, it is somewhat pricier than other services we provide. Even though no visitors are on board, the View-from-the-Pier Service is attended. It enables anyone to attend the memorial ceremony without being aboard the boat. A few yards away, the attendees view the event from the pier. This alternative is the most economical and preferred option for many people. Two unique forms of unattended memorial services are available. During these funerals, the decedent's family members do not come with us on our yacht while scattering the ashes at sea. We make a great effort to ensure that the deceased are respected. Our staff is here to assist you in planning every aspect. Additionally, they will propose the optimal times to set sail for the most favorable sea conditions. Read More About Burials At Sea >>
Funerals At Sea
The most popular event starts with you and your group boarding the 'Orion' to disperse the deceased's cremated remains at sea. We give everything necessary for a stunningly gorgeous ceremony. As we prepare the ceremony with you, you may decide to "personalize" the event further by bringing a minister, special chants, or music. You can also opt to have drinks or certain foods on board during the event. The duration of our service, from the time we first meet until our return to the pier, is around two hours. The burial ritual will involve placing the ashes in a flower-covered basket and striking the ship's bell to commemorate "The Last Watch." With the assistance of family members on board the boat, we proceed to the location of the loved one's internment. A chosen member of the family receives a Memorial Certificate with this location's Latitude and Longitude coordinates after the original service. Our records enable us to provide this specialized service whenever you want to make plans. Like when we visit tombs at cemeteries. Read More About Funerals At Sea >>
Military Sea Burials
Our military sea burials start with the scattering of cremated remains is a beautiful, poignant, and meaningful alternative to standard graveside memorials. Pat O'Connor, an Ordained Minister, missionary, former U.S. Army Airborne Special Forces Green Beret officer, and classical musician, performs our modest sea burial memorial ceremonies. The memorial service is modeled after funerals for immediate family members and tailored to your unique preferences. We provide all services and respect all religions. In addition, we can tailor the service to your specifications within legal constraints. We handle every detail of the military burial ceremony for you. Therefore, our services are highly personalized and professional. Many people from the Military utilize our services. For the Military, we assist with every aspect of preparing a complete Honor Guard Ceremony. Read More About Military Sea Burials >>
Ashes Scattered At Sea
At The Angel's Ashes, we provide a variety of burial at sea services, such as the spreading of ashes at sea. We recognize that we must tailor each memorial ceremony to the requirements and preferences of everybody concerned, including those of your lost loved one. We will collaborate with you to offer you honorable, courteous services and characterized by the deepest affection. We provide both single and multiple services for the dispersal of ashes. Some unfortunate individuals pass away without direct relatives. Or family members elected to have the ashes disposed of by the Crematorium. For the most cost-effective solution, the Crematorium collects and holds the cremains before being disposed of by the qualified expert of choice. The Angel's Ashes will not combine the ashes of two persons unless a family member directly requests it. Read More About Ashes Scattered At Sea >>
We give everything necessary for a stunningly gorgeous ceremony. As we prepare the ceremony with you, you may decide to "personalize" the event further by bringing a minister, special hymns or music, alcoholic beverages, or certain delicacies. The duration of our service spans approximately two hours. The sea burial ritual involves placing the ashes in a flower-covered basket and striking the ship's bell to commemorate "The Last Watch." The Angel's Ashes is committed to excellence and ensures that there is no more compassionate approach to sprinkling ashes. We are completely sponsored by The Last Watch donations, our sister company, as we conduct all military burials at sea. If you want more information about our burials at sea in Huntington Beach, CA, please call The Angels Ashes at 714 393-9999 or write to us via this Online Form. We are here to provide you with all the details you require about our military sea burials, scattering of ashes at sea, and other services.